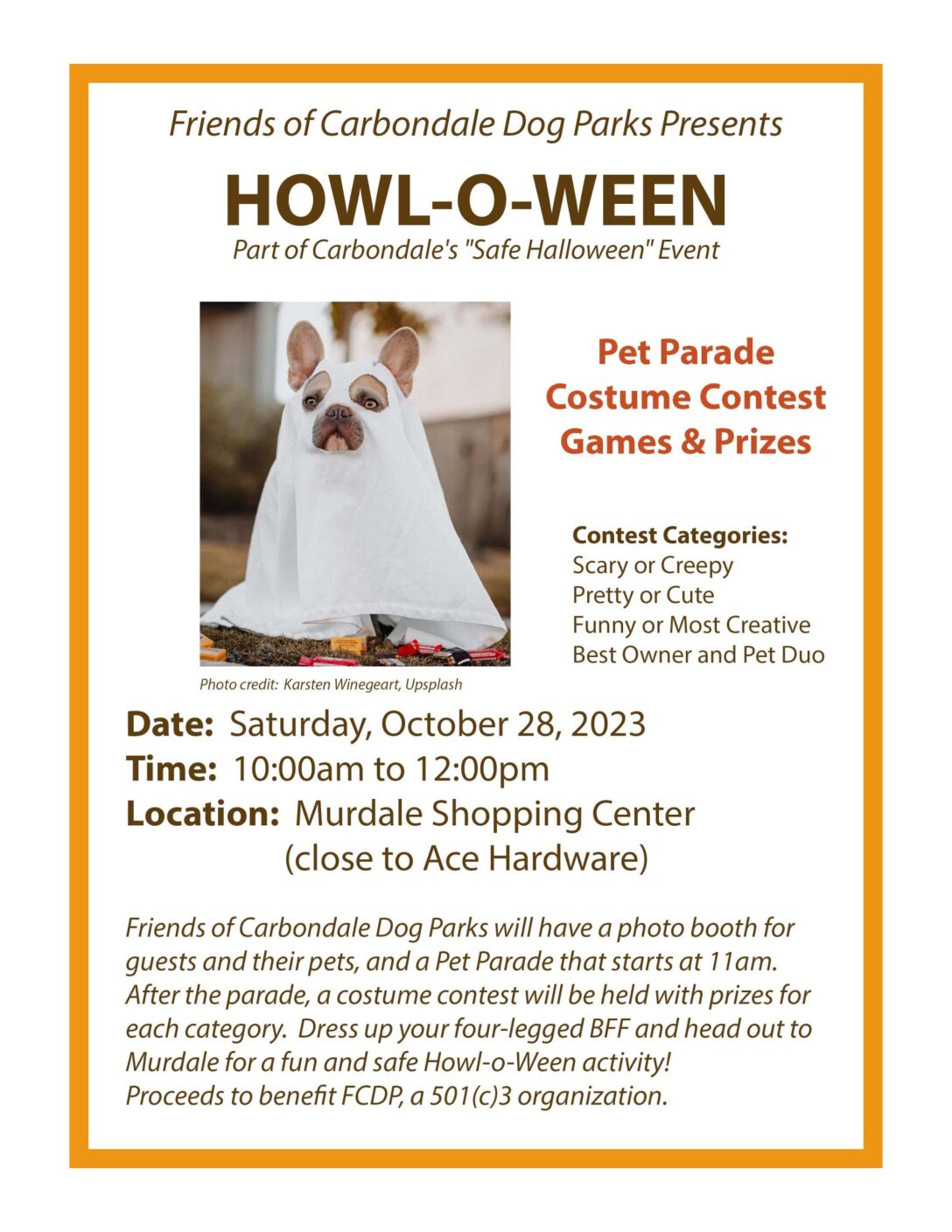 10/28/2023
10:00 AM
Trick-or-treat with Murdale Merchants and enjoy a day filled with bounce houses, hay rides, games, bison burgers, sno cones, and more! The Halloween fun begins at 10:00 AM and goes until 2:00 PM in the parking lot of the Murdale Shopping Center.

Friends of Carbondale Dog Parks is working with Murdale's Safe Halloween
We'll have a pet parade, costume contest, a photo booth and a table with information about the Carbondale Community Dog Park and thank you gifts for donations that keep the dog park supplied with dog waste bags and allow on-going upgrades and amenities.



Location: Murdale Shopping Center
visit website