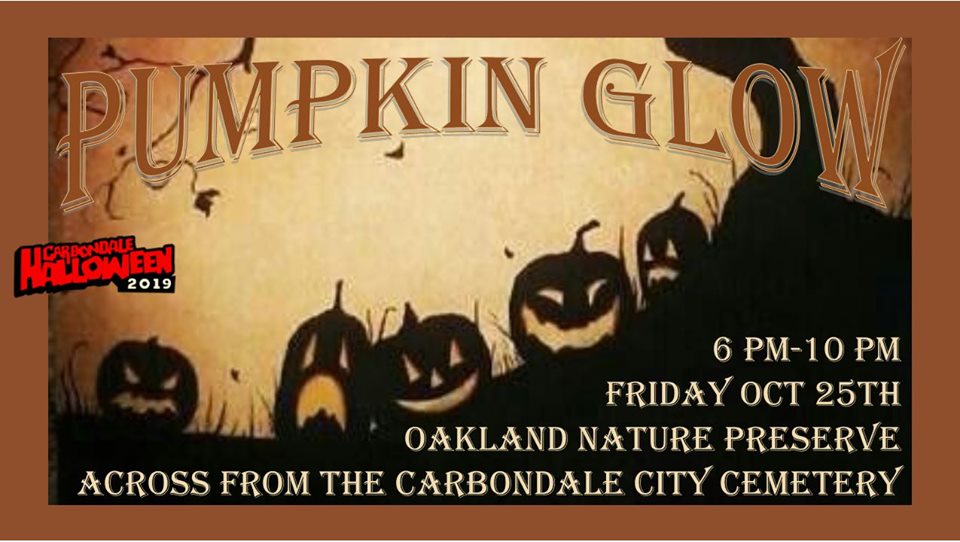 10/25/2019
6-10pm. Glow trail opens at dark, approximately 6:30pm
The Pumpkin Glow is a nighttime Jack-O-Lantern hike and family carnival held within the Oakland Nature Preserve in Northwest Carbondale. Proceeds from this event benefit local nonprofits Green Earth, Inc. and The Boys & Girls Clubs of Southern Illinois.
Extra Information: Visitors can walk the Glow Trail, a beautiful and ethereal walk along a woodland trail lined with hundreds of Jack-O-Lanterns. We promise this nighttime hike will delight the senses and leave you wanting to walk it again. The family carnival boasts lively acoustic music, children's games, face-painting and a bonfire.
Location: Oakland Nature Preserve - 1319 N. Oakland Avenue
Price: Free admission to Glow Trail for kids 18 and under; Adult Glow Trail Admission - $5 suggested donation
Ticket Information: Free children's carnival activities
Concession sales available (including a gourmet build-your-own s'mores bar)
visit website